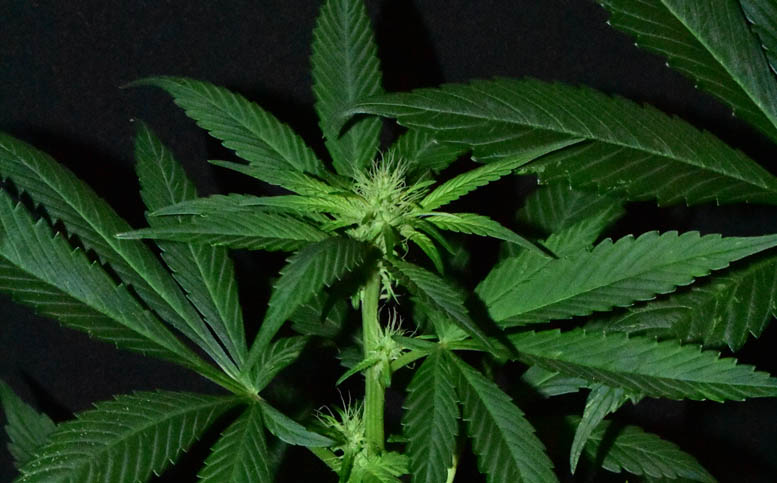 Lush green K/FK-K45 Male Plant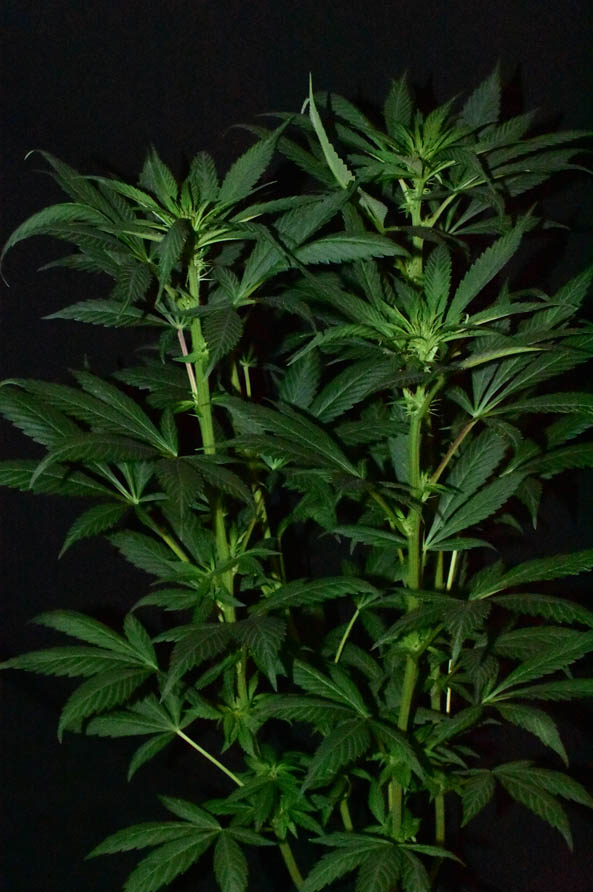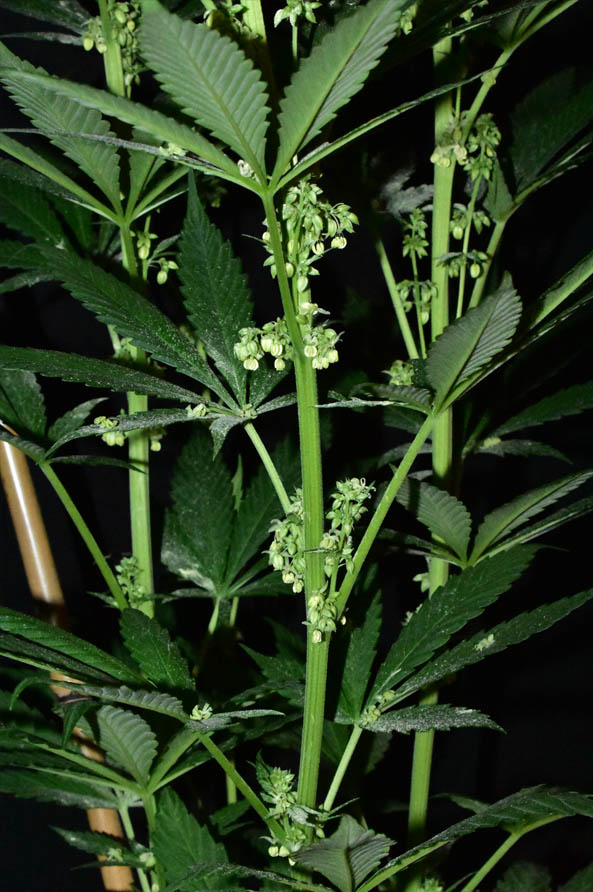 The first male selected from the K/FK-K45, this is male number 3. He's at 5 weeks in flower and dumping pollen hard.
He was selected for his unusually green appearance. He smells of sour and woodsy musk and floral citrus berry. He is a beefy producer of both flower weight and pollen. Some of the aromas from this boy remind me of Dj's F13 line.
This particular male was culled from the breeding program because he was displaying signs of auto-flowering traits in veg. He was used to pollinated several of his sibling sister and the stock made will be added to the preservation library. We've decided to put r&d on the K5/K45 stock on hold in place of the next potential release, which is Happy Pussy X F13. The Happy Pussy X F13 testing is underway and the plants have just been switched to flower.